This week the good people at the Emmy Awards will award their 2016 hardware.
You may remember a few weeks ago I went through the best comedies with amazingly detailed analysis. Today I will break down the seven nominees for best drama and give you the Spew's first annual 'Spewie' award:
Better Call Saul: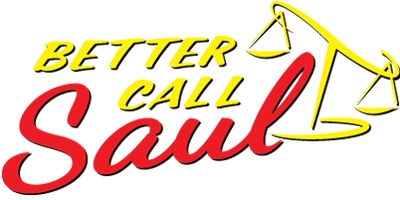 Amazing prequel to the greatest show ever, Breaking Bad. Bob Odenkirk plays the wily and morality-torn lawyer a few years before Walter White starts his Meth empire. The first season was excellent, but season two takes the show to another more intriguing level.
Downton Abbey:
The farewell season of Downton Abbey did not disappoint. If you did not shed any tears during the final scenes of this epic series, you do not have a soul and should never be allowed to interact with people again. Everything about this show makes you feel good about life, and does it in that classic English understated manner.
Game of Thrones:
Wow, what a lineup of shows thus far, huh? Game of Thrones is the water cooler series of today, and season 6 is arguably their best season to date. It is the first one that extends past the books, so I was experiencing the surprises and excitement the same way as all others that did not read the books. The story is rounding out and becoming more focused; less wandering around and fewer tangential plot lines that seem to be aimless. The story is tightening up for an epic finale.
Homeland:
Does anyone watch this show anymore? I thought after Damien Lewis's character died, the show was canceled. Apparently there are about 4 more season of this thing. Anyway, this show is not going to win, so let's move on.
House of Cards:
Season 4 is waaay better than season 3. Remember season 3, where Mike becomes unhinged, killed someone in cold blood, and no one cared? I barely remember. Anyway, the show returns its focus on the Underwood clan, and that is where it should be. Spacey and Wright make this show go, despite some of the outrageous elements to the show.
Mr Robot
A shot for shot remake of Fight Club, Mr. Robot has as many original ideas as a Dana Cook stand-up routine. Actually the show is not bad and has some great performances from Christian Slater (who knew, huh?) and the lead played by Rami Malek. But when I watch a show, I don't just want a reboot of a played-out movie from 1999.
The Americans
The only show I haven't seen on here. I heard it was good, but if it really was that good, I would have seen it already. So poo on you Americans, I already lived through the 80's and I was not impressed by them.
And the 'Spewie' goes to….
DOWNTON ABBEY!!!!
What a wonderful show. And so glad to reward it with such a high honor.
So congratulations Downton Abbey, you are the official winner of the first annual 'Spewie' award for TV dramas.