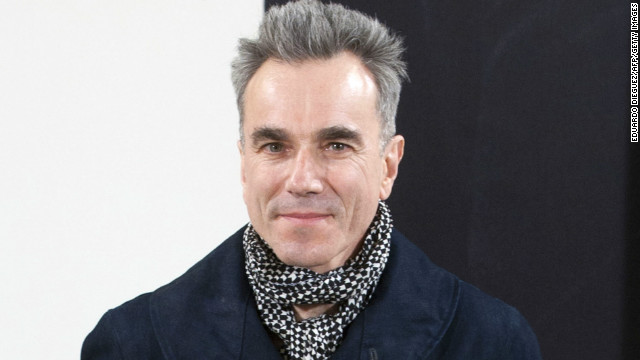 So it came out yesterday that Daniel Day-Lewis, the only person to ever win 3 Best Actor Oscars ever, is retiring after this last movie.
I've always thought highly of Day-Lewis, despite the pretentious nature of having a hyphenated last name. Every movie I have seen him in he is awesome. In fact, he has so much screen presence that he must be a bear to work with. I mean do you really notice any other character in Gangs of New York when he is on screen? He has a dominance that you rarely see.
So in respect to this great actor's sudden retirement, let us recount some of his best work:
The Unbearable Lightness of Being: Never seen it

My Left Foot: He won an Oscar for this one. He plays a severely physically disabled painter who paints with his left foot. Never seen it.

The Last of the Mohicans: I've seen parts of this. He was good in it. He played one of the non-Mohicans. But really don't remember much else.

The Age of Innocence: Never even heard of this.

In the Name of the Father: Yeah, don't know that one either.

The Crucible: I know the book. Not the movie.

Gangs of New York: Seen parts of it. He was pretty awesome, but the movie was too long and I got tired.

Lincoln: He looks just like the guy! So I am sure he was great in it. Although I've never seen it, I bet I know the end…….

There Will Be Blood: AHA!!! Now I have seen this one multiple times and love it. Loved it, loved it, loved it!! He was soooo good in this film, his performance rivals that of Ben Kingsley and Gandhi, Peter O'Toole as TE Lawrence, and that little pig in Babe. This I am sure is Daniel Day at his best.
So…..it turns out I really don't know much about his work pre or post There Will Be Blood. So I guess the only reason why I like him is that movie. In my defense, you can see that he did not make many huge box office hits. He did a lot of period pieces and film-to-book adaptations. Maybe I should actually watch some of this stuff.
But there is one thing I do know about him; he is dedicated to his craft. So I don't think he is truly retiring. I think he is prepping for a role where he will play an actor who is retired.
And I am sure he will be great in that role as well!!!!