November 18th is the release date of 'Fantastic Beasts and Where to Find Them'; the prequel effort of JK Rowling for her magnum opus 'The Harry Potter Series'.
Now I know that this book was written in 2001, so it is not a post-hoc attempt to recapture the magic (get it….because the books are literally about magic…and there is a wizard school and stuff…..and……dammit nevermind) of the most successful things she will ever do in her life. But the fact that her role as a screenwriter for the 5 movie series that is planned means she is trying to capitalize…errrrrrr……..expand the Harry Potter universe.
So how successful with this be? Well, we all know this first movie will make tons of money and will be somewhat consistent with the previous movies (due to David Yates signing on as the director), but five movies is a lot. I bet this series does not go over as well as most think.
The reason? Well, typically prequels really don't fare too well. Let's look a a few examples:
Star Wars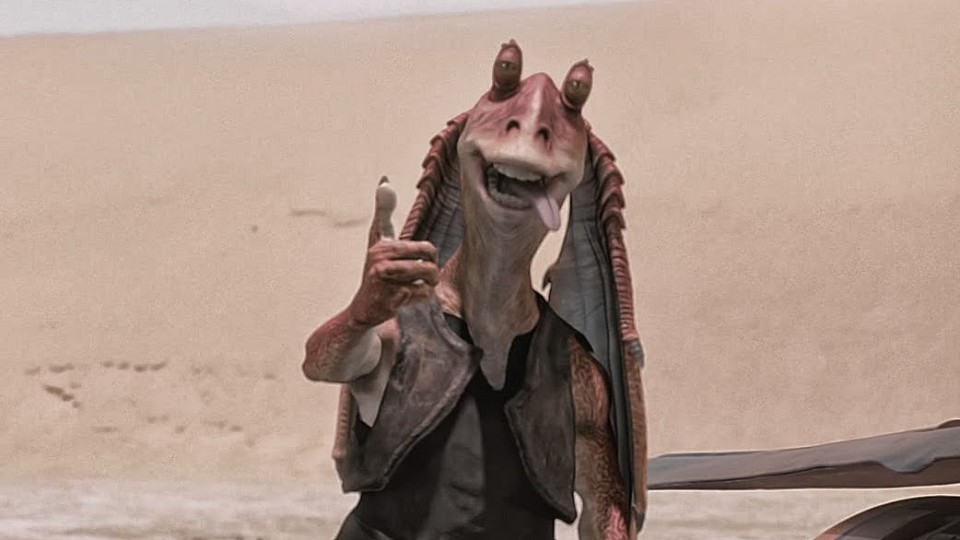 God, I fuckin' hate Jar Jar.
Anyway as stated in an earlier post, I don't think these prequels were that bad. But there is no question they pale in comparison to episodes 4-6. And the avid fanbase of Star Wars almost fully rejected these movies en masse. Yes, we all went to see them, but most did not enjoy them, and some even think these films ruined their childhood memories (of course those people are stupid and too mentally fragile to conduct a reasonable existence on this planet). In sum, the Star Wars prequels did not live up to expectations and probably hurt its standing with its fans.
Lord of the Rings
Again, another prequel that did not live up to the original movie series. Actually I did not think these were bad films (despite the fact there are too many dwarves in this thing) and in a not-too-distant-future I will post my defense of these three movies. To not live up to a set of films that were all nominated for Best Picture (with ROTK winning 13 gold statues) is not shameful at all.
But again this is an example of a rabid fanbase who overall internalized the prequels as being sort of blah and underwhelming.
Pan
The Peter Pan prequel that came out last year. Remember it? Yeah, I didn't think so. No one watched it and I bet it sucked.
Oz; the Great and Powerful
Not a terrible film, but this offering tanked at the box office. There are no plans to further the OZ universe, despite Mila Kunis being the most ridiculously beautiful woman on the planet right now.
Butch and Sundance: The Early Days
Yeah, apparently this is a real thing. No one watched this, so let's forget I even mentioned it.
I am not sure why prequels are so hard to make. Maybe telling a story before the main story is harder than simply carrying on the tale forward is much harder than it looks. You have to make sure pieces fit into place with the future, and the prequel story is bound by the already told future story. Things like that may make writing these things awkward. Or maybe resurrecting an old franchise is just too hard to do. In almost all of these cases, the original hit was made 10+ years in the past. Maybe all things have a shelf-life and to add on to the saga after the expiration date is too much to ask.
Regardless, it will be interesting to see how these Harry Potter prequels fare. Based on previous attempts by others, I don't expect much.