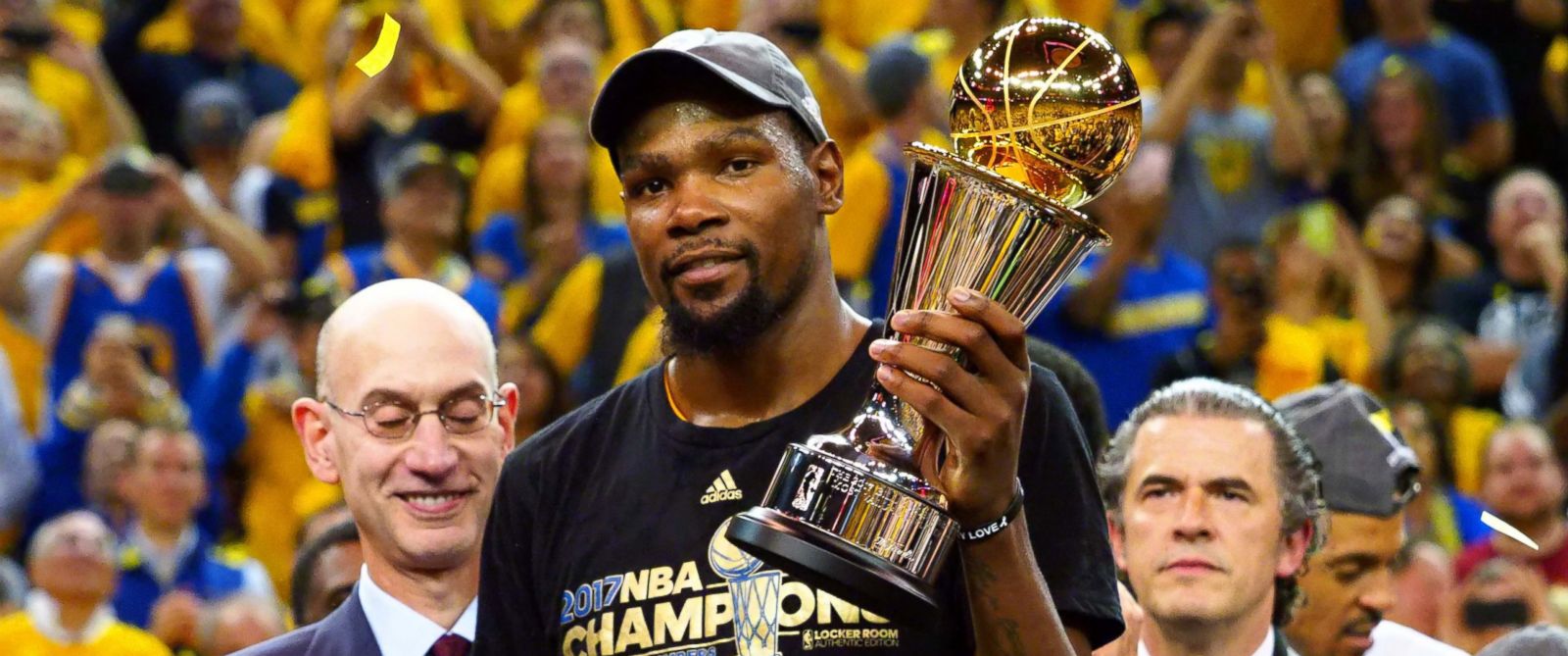 Last night, Kevin Durant accomplished something no one thought was possible; win the NBA title with the Golden State Warriors.
Not one single person in the world would have ever conceived the notion that Kevin Durant, merely the second best player in the NBA, could inspire his team, lead his colleagues into battle, and eventually claim that all-elusive Larry O'Brien for his own.
How did he do this? Simple: with the courage of 1000 men, that's how!
The dauntless Kevin Durant bravely left his old team, who was on the verge of getting into the finals last season, to join the very team that edged them out the year prior. To help out this downtrodden franchise that only one 73 games in 2016 and won just 1 NBA title in the last 2 seasons is nothing but a selfless act of heroism and mental fortitude. I mean who else in the world would have the inspiration and guts to leave a franchise that has unconditionally loved him for 8 years, a franchise that is now buried in NBA mediocrity for at least a decade, to bandwagon a team that had a 1-1 chance of winning the 2017 NBA title without him? A man who single-handedly propelled a team from possibly engaging in a finals series that they would win in 6 to now winning the series in 5?
Well, maybe we should have all seen this coming. This modern-day Beowulf has done such gallant things like: lash out at national media members who gently questioned him about his relationship with his teammates, complain like a champion when the local media in OKC had one small headline wondering if Durant's head was in the playoffs, and this season where in response to 'are the playoffs boring this year because your team is so good', he majestically replied 'then don't watch it'.
Kevin Durant: A man who is afraid of competition, a man who will hop on any bandwagon and actually consider this win as an accomplishment, a man who is barely criticized but always on the attack, a man with the same thin-skin as the current Commander and Chief. There is no doubt that Mr. Durant is a great icon for the current times.