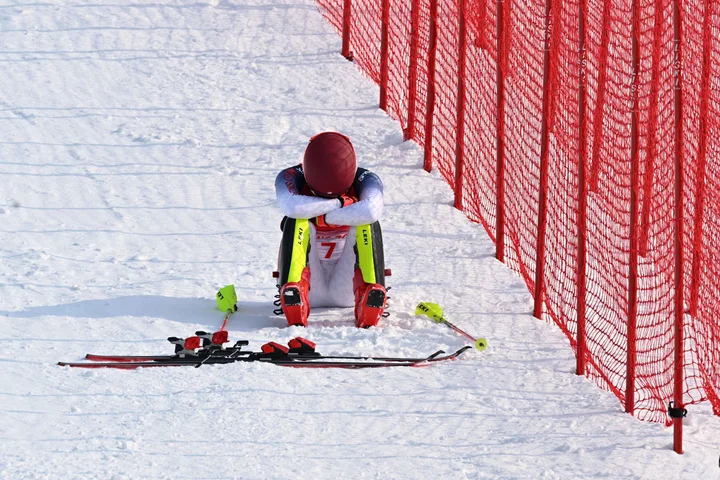 Mikaela Shiffrin lost.
Badly.
Coming into this Winter Olympics, she was the face of NBC's broadcast. Other being another genetically gifted female skier, there really was no other big names going into this event for NBC to advertise (sorry Nathan Chen, I knew who you were before, but no one else really did.)
But she failed to win. Anything. Winning exactly as many medals as I did at these Games, she did not live up to the hype. At all. Sorry, that is just the simple fact of it.
Now that in itself is not that unheard of. I can rattle off many examples where athletes of all sports and types failed to win at the biggest moment; from Dan O'Brien to Dan Jansen to Greg Norman to Andy Roddick to Scott Norwood to Tim Montgomery to …..you get the point. And I don't want to put Shiffrin in the same group as Simone Biles and Naomi Osaka, I mean Shiffrin didn't commit any felony sports sins (more on those two later….much more….I promise). She just lost. It happens.
What is different is how some people are treating these failures, especially with female athletes.
Instead of the harsh reality of winning and losing, many in the media are trying to soften the blow, making excuses of 'too much pressure' or even more odd statements like 'we should look at winning in a different way'. This is such a weird trend for me; instead of celebrating the winner of an event we are coddling the person who was favored and lost while ignoring the winner. That makes no sense to me at all.
In comparison, have you heard what the media are saying about Pat Mahomes and his AFC performance? Or better yet, remember what people said after Lebron James performance in 2011 versus the Mavericks? Or Peyton Manning's shortcomings versus the Patriots? Or any player that faced off against Michael Jordan? Or what Red Sox fans still say about Bill Buckner? Or how Cowboy fans feel about Tony Romo? I can go on forever so I'll stop at that. The point is that the tone of the criticism is night and day; one has their legacies questioned while the other has almost everyone in the media apologizing for them.
This also doesn't mean she is not a great skier. She still is #1 in the world at her events and will probably win again soon. However, if female athletes want the same respect in the sports community as the males, they have to not only want to be treated the same in victory, but demand to be treated in the same way in defeat. Results matter in sports, not just fluffy feel-good stories. But right now, sports media do not treat female athletes or their sports with a level scrutiny or seriousness that meets any level of equality with male athletes.