10. Queensryche
One of the earliest prog rocks and one of the first bands to make it out of Seattle (post-Hendrix) is these dudes. They have a great diverse catalogue of songs that span from the early 80's to current times. However, nothing beats Operation Mindcrime. That is one of my top 5 albums of all time and my favorite concept album ever. There is not a more undervalued front man than Geoff Tate. Just listen to 'Lady Wore Black' to hear that range. yes, they are a nerdy group to like, but guess what? I'm sort of a nerdy guy.
Favorite song: Eyes of a Stranger
9. Soundgarden
I feel high school is when most of us hit our peak interest in music, and it seems to stay with us for the rest of our lives. The grunge movement happened right when I was in high school, so naturally at least one band had to make this list. Most flannel-clad teens from Tucson gravitated to Nirvana, strumming 'Smells like Teen Spirit' on their guitars instead of 'Stairway to Heaven'. But if you ask me (and most people do because I am so smart), Soundgarden was the better, meatier sound of that time. Is there a better voice than Chris Cornell? Well, outside of Freddy Mercury, NO!! Although short lived, Soundgarden produced the most crunching and interesting sounds during this post-glam music period.
Favorite song: Day I Tried to Live
8. Rush
I was late to this band, you can say I didn't 'Rush' on the bandwagon. However all my friends always crowed about how good they were, their musicianship is unparalleled, and their catalogue is so vast I had to give them a try. Well I have and the more I hear of them, the better I like them. This is the quintessential prog rock band of all time. Their songs vary so much; from radio-friendly songs like 'Tom Sawyer' to ballad-esque songs like 'Time Stands Still' to complex marathons like 'Camera Eye' (and yes, those songs are all from the same time period, they are just examples, so shut up). Every band since them admire them and want to be them. Guess what? You can't! They kick too much ass. Not all their songs I love, but the ones I do are some of my all-time favorites. If we can just get Geddy Lee to stop singing, they might be higher on the list. JK……sort of.
Favorite song: Time Stands Still Side note: This is the goofiest video I have ever seen for an amazing song.
7. The Who
This is the better version of the Rolling Stones and the Beatles. And yes, I just said it. They span so much time; British Invasion sugar rock like My Generation, to more ambitious mega-album stuff from the 60's/70's like Tommy, to more traditional 70's rock stuff like 'Baba O'Reilly'. They are iconic, they are diverse in their sound, and the are #7 on my list.
Favorite song: Bargain
6. Public Enemy
Best rap group ever!!! And it is not even close. I don't want to hear about Tupac, Biggie, Wu Tang, etc. This group is the Wayne Gretzky of rap, the Bob Barker of rap, the Public Enemy of rap. In other words, they dominate their genre more than anyone. This was my favorite group in high school. Their beats are strong, their lyrics are powerful, and Chuck D is a man amongst boys. They sort of faded fast; their glory period was between 1987-1993, but their songs and message live on, at least in my iPod. And as far as Flavor Flav goes, I just try to ignore him.
Favorite song: Black Steel in the Hour of Chaos
5. Nine Inch Nails
Anger, aggression, angst: there is not a better alliterative trio of words that describe NIN. Trent Reznor is a tortured soul; I am not sure why, it seems like he leads a nice life, but his music makes me want to punch you. Granted, Reznor has mellowed out in his later years, but his more ambient sounds still have that tension and sadness that underlies all his music. But if you want to hear what NIN really is, check out Pretty Hate Machine, Downward Spiral, Broken, and his magnum opus, The Fragile. Just thinking about his music makes me want to punch you in the face again.
Favorite song: Into the Void
4. Metallica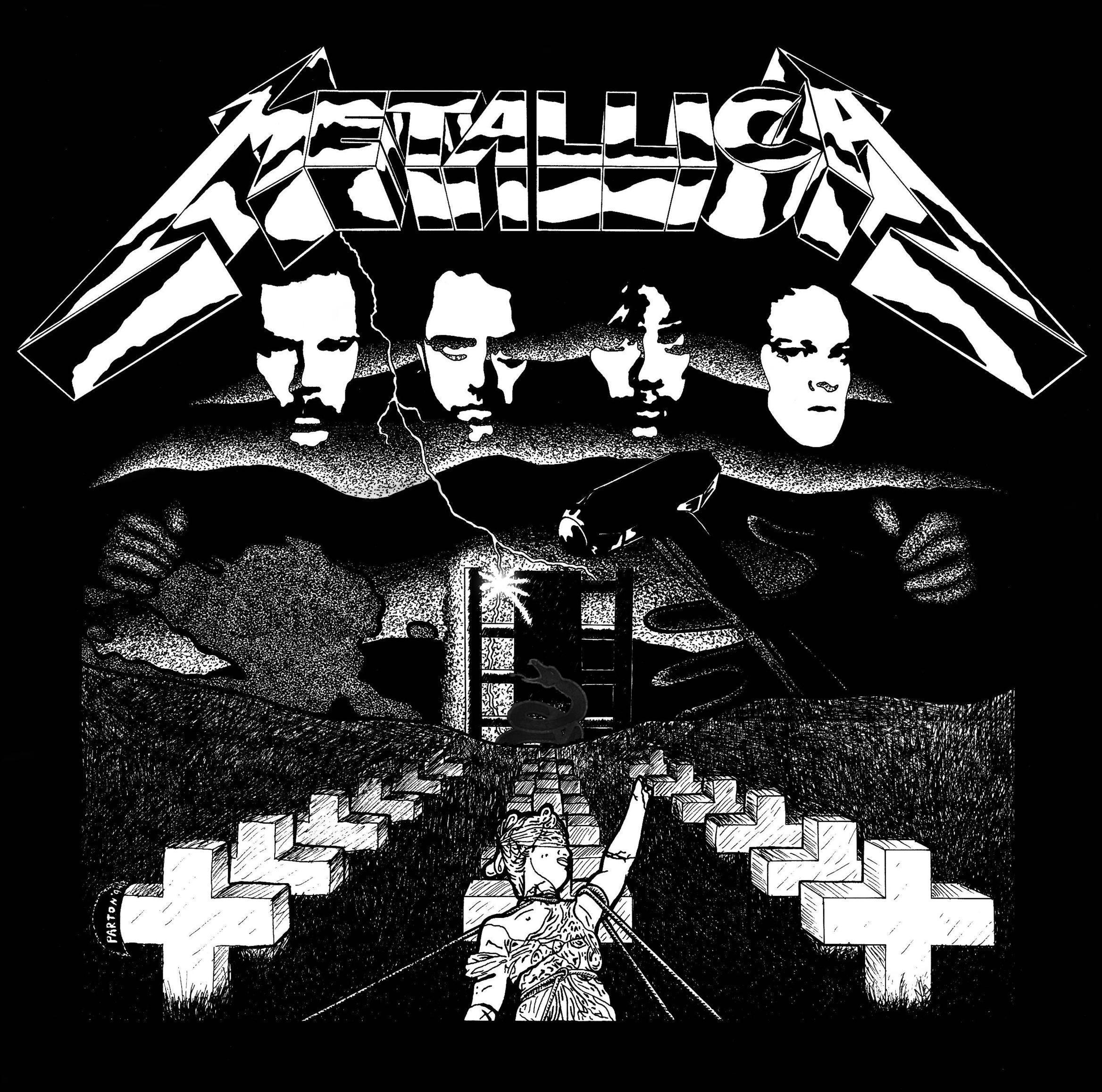 Metallica just kicks ass. They just do. I have seen them multiple times live, and they just kick ass. I know people don't like them because of the Napster thing (btw, you should pay for your music cheapskate!). I know people think they sold out (yeah, just every arena they go to). But too bad. They just kick ass. They are heavy metal, with their catchy bass lines, mind-bending solos, and aggressive vocals. They have so many great metal anthems; from Seek and Destroy, to Ride the Lightning, to Disposable Heroes, to Blackened, to Wherever I May Roam, to Until It Sleeps, to everything! I know even the biggest naysayers of Metallica like more than a few of their kick ass songs. Yes yes yes…..Enter Sandman is somewhere buried in that playlist. Did I mention they kick ass?
Favorite song: One
3. Elton John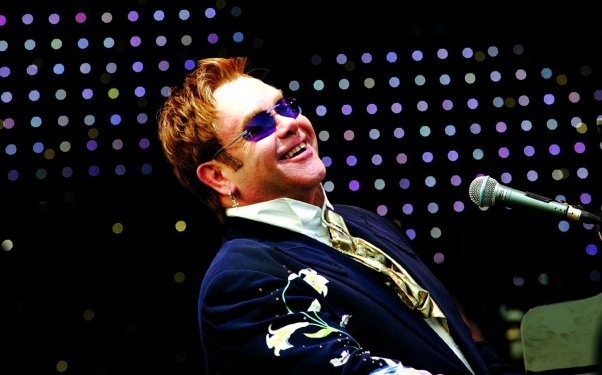 Is there a more talented bloke than Elton John? Maybe, but he is way better than Billy Joel. I love Elton John's songwriting, it has spanned over decades and none of it ever feels dated or just relevant to the times. When teamed up with Bernie Taupin, you get a true steaming pile of awesome music. It is sort of amazing a short little British guy with pudgy sausage-like fingers can play the piano with such precision and soul. He is the only guy I would pay $500+ dollars to see in Vegas. Well, unless Danny Gans is performing.
Favorite song: Rocket Man Incredible live version!
2. Afro Celt Sound System
I know you never have heard of this group. They dwell in the World Music genre, which is really a niche thing in the US. Their music fuses African drum beats, Celtic instruments with a folk flavor, and electronic sound. It sounds like an awful idea. But unlike Asian fusion food and cold fusion, this actually works. Their songs vary from a soft, pastoral sound to high energy dance/folk music. They work (or did work) under Peter Gabriel's record label in the UK, have done songs with Sinead O'Connor, Robert Plant, and Gabriel himself. In other words, this is not some weird esoteric band that I only know. They actually do exist! They might not be for all people, but they should be. Shame on all of you!
Favorite song: Drake
1. Led Zeppelin
Need I say anything about this? I really don't think so.
Favorite song: Kashmir