10. People's Court
First off, let me just say this was originally going to be the top 10 TV theme songs regardless of lyrics. But after making the list, there are so many great themes to choose from, I felt splitting them up in two was more fair. Secondly, have you heard the People's Court theme? Of course! It is iconic. I still believe it is used to this day. But the best moment of the song? The extended bongo solo. Check it the entire song here.
9. Twin Peaks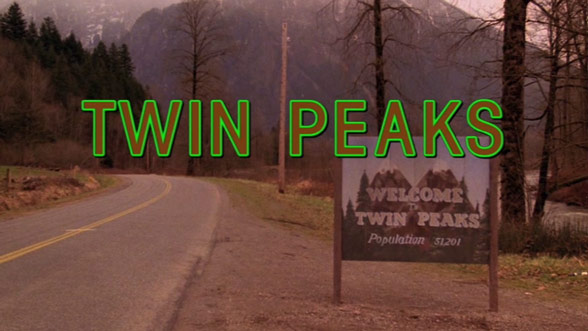 Such a weird show. So only an ambient, dissonant theme would be fitting of such an odd show. And that is what this song is; eerie and beautiful with a simplicity that hits the spot. Listen here.
8. Game of Thrones
For such a big and epic show, this calls for a grandiose theme song, more like a movie score. This brings us to Ramin Djawadi, a newcomer to the movie/TV score world, and he hits it out of the park. He has done other things like Pacific Rim, Iron Man, and Westworld, but I think this one is his best. Check it out here.
7. Law and Order
Dun-Dun. That's all you need to hear….Dun-Dun. And you know exactly what show those two simple sounds refer to. However this is not a list of sounds, this is a list for multiple sounds, than when combined make a song. Law and Order, written by TV music stalwart Mike Post, has a really cool opening theme. Click here and see if you agree.
6. The Simpsons
When you have an ambitious undertaking, such as designing an entire universe filled with hundreds of characters, you have to sign one of the big guns to write your theme. Enter Danny Elfman, accomplished movie score writer (just listen to any Tim Burton film and you will hear his work) to the rescue. The Simpsons, albeit not my favorite Elfman piece, is certainly memorable and fitting for this iconic show. Please click me to hear this piece.
5. Miami Vice
Oh Miami Vice, no other show exemplifies the 80's like you do. Pastel colors, blazers with t-shirts, C4 Barbie Corvettes, and chasing down cocaine dealers, what else says Reagan-Era more than that? Even though the show is really dated, and I mean really dated, the theme song is pretty kickass. In fact, this Jan Hammer piece, actually charted on the Billboard top 40. Pretty good for a 2 minute theme.Hey, think this is pretty cool? Try it out here.
4. NBC Nightly News
Is NBC fake news? I don't know. All I do know is that the NBC theme is not fake good!!! It's quite the opposite, meaning it is real good!!! Take a bow John Williams, because this piece is fantastic, like pretty much all of your work. In fact the only reason why this song is not higher is, well other than I don't want to rank all John Williams work at #1, is that the song supersedes the show. In other words, the theme is way better than boring NBC news. You can to give this one some of your time.
3. Monday Night Football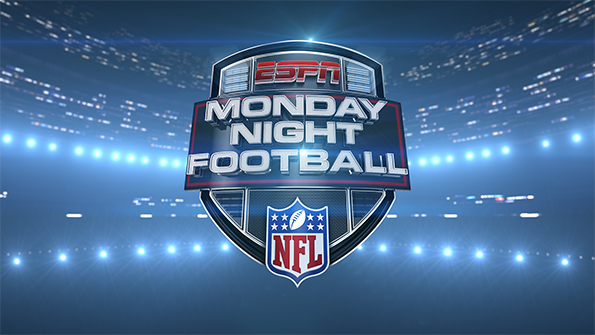 Oh my god!! Everytime I hear this song, I get chills. It takes me back to when I was a lad, gearing up for the big Monday night match-up; the song comes on, Frank Gifford voices over the match-up, the helmets collide, and the game is on!!! Even hearing it now as I type this, I cannot wait for the NFL to start again!!! Feel the excitment with me by clicking here!
2. The Rockford Files
The 70's was the best era for modern music. Led Zeppelin, Rolling Stones, Fleetwood Mac, ABBA, and The Rockford Files theme. The Rockford Files theme? Really? Yes, really. Another offering by Mike Post, this song is really really cool. It has that 70's rock/pop feel. Just listen to the instrumentation, combines both synthesizer sound waves along with a harmonica and a twangy guitar; you don't get that anymore! But besides the nostalgic element to the song, it really is surprisingly good. As far as the show….well, they don't come any cooler than James Garner. Check out the show if you have never seen it, it ages very well. And click here to get transported back to the 70's.
1. Downton Abbey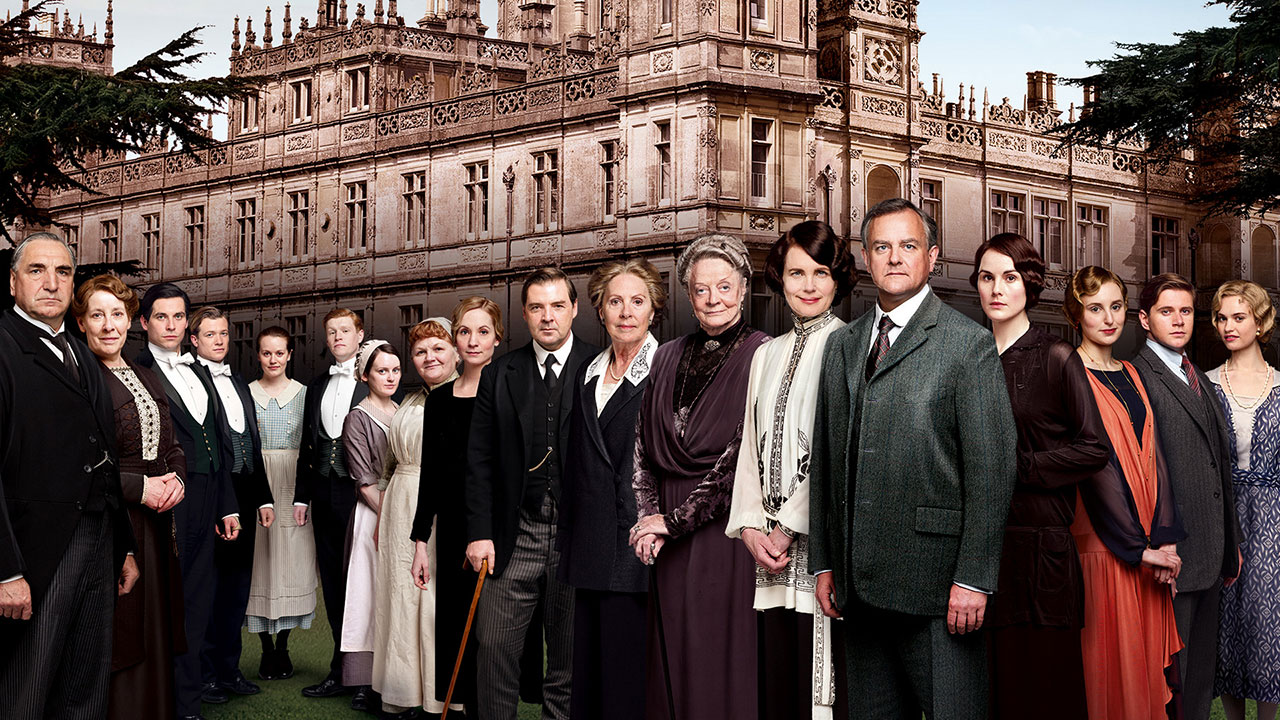 As you know, I love this show. Understated exterior disguising boiling passion inside….oh the British, how I love thee. And I honestly think the opening music is a big part of this. The show has this subtle benevolence to it; no one is all good but no one is all bad. More of a lighter shade of grey. Of course there is plenty of drama at the Abbey, but in the end you feel better about the people, the future, and…well…life. This theme, with the sweeping strings, the simple piano melody, and the high violin accent at the :33 mark (which recurs often) makes me tear up. Is it the best stand-alone theme here? No. The show has a lot to do with the ranking. So listening to it without the context of the show is a bit unfair. But the theme works perfectly with the show by setting the ideal mood. And that is ultimately the purpose of a theme is. Check it out here, I hope you enjoy it. :)